More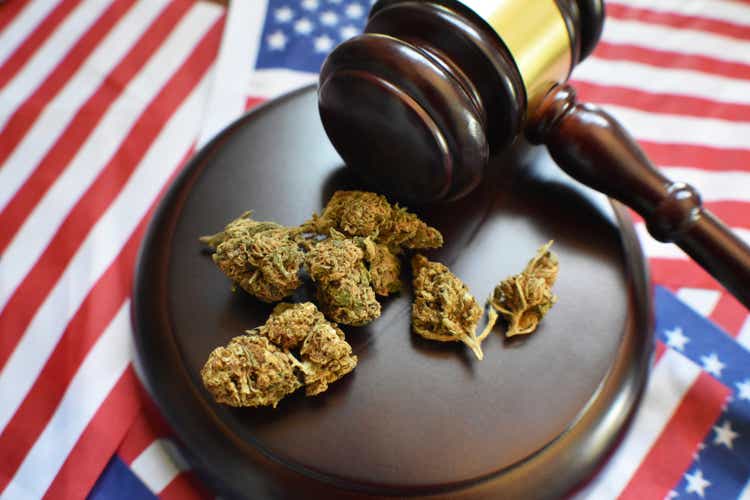 Cannabis stocks have been trending higher heading into the release of a cannabis legalization bill. The bill is very similar to the draft presented one year ago and there is arguably little hope for it to pass the Senate vote. But there is symbolic value in the act in that it may pave the way for a less comprehensive bill but still with incremental legislative progress. In this report, I discuss what the legalization bill may entail, as well as how it impacts cannabis stocks. I also discuss two companies that may benefit from outright legalization.
Cannabis Legalization in 2022
One year ago, the Senate Democrats unveiled a draft of their cannabis legalization bill. On Thursday, they unveiled the official Cannabis Administration and Opportunity Act. The bill included discussion ranging from a 25% tax on large businesses to providing protections for financial firms to work with cannabis operators. I should clarify that the bill appears to be more about "decriminalization" than legalization (though the latter will be used in most headlines – and I will use the term legalization elsewhere in this article). The key difference is that this bill would decriminalize cannabis on the federal level, but the states can decide whether or not to legalize it themselves.
That means that this bill will not legalize cannabis in states that do not want to legalize it – but it could still prove to be a key catalyst in driving further state adoption of legal cannabis. My personal view is that cannabis is a secular trend that is inevitable – whereas the average person views it as an addictive and dangerous drug, I instead appreciate its wide range of medical uses (it has done wonders for my insomnia and chronic pain) and lower risk relative
…
Read the rest