More
Personal auto insurance continues to move toward a "more concentrated" market, with the 10 largest carriers controlling 76% of the market at the end of 2021, Fitch Ratings said in its recently released "US Personal Lines Market Update."
State Farm, the largest auto insurer in the US, saw no growth in its premiums, paring its share of the market to 16.4% based on net written premiums. However, both GEICO and Progressive "expanded revenues faster than the overall market," climbing to shares of 14.7% and 14.1%, respectively.
Given premium growth rates over the past three to five years, Fitch predicts that both GEICO and Progressive will pass State Farm in market share in 2023. "A larger question is which of these two companies will be the longer term market leader as [Progressive] recently reported faster auto growth," the report, based on data from S&P Global Market Intelligence, said.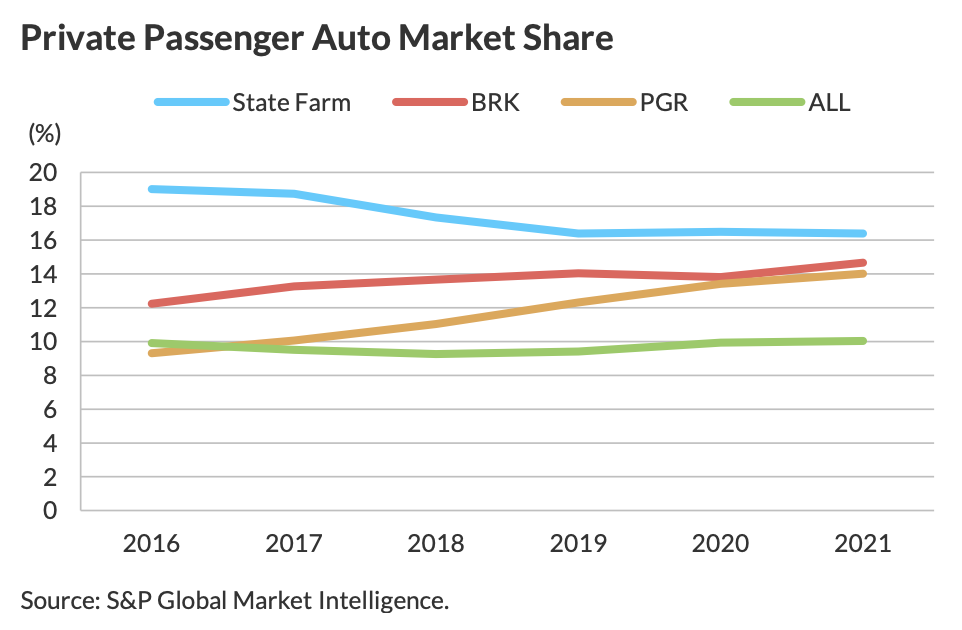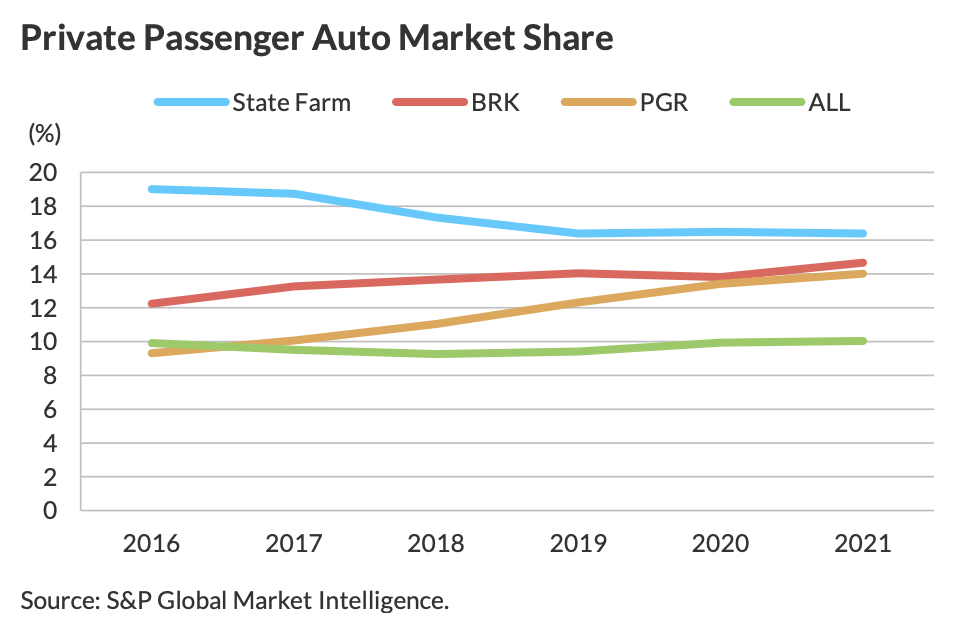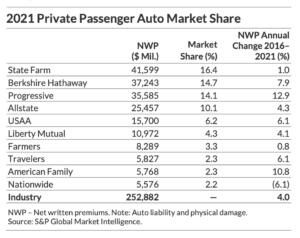 The report offered no analysis of the carriers' changes in market share.
During an annual shareholders meeting in May, Ajit Jain, vice chairman of insurance operations for Berkshire Hathaway, GEICO's parent company, noted that Progressive is far ahead of GEICO in using telematics.
"There's no question that recently Progressive has done a much better job than GEICO … both in terms of margins and in terms of growth," Jain said, according to an Investopedia article. "There are a number of causes for that, but I think the biggest culprit is as far as GEICO is concerned …is telematics."
Forbes reports that Jain "expects to catch up with Progressive in a year or two." And the Insurance Journal quoted Jain as saying, "Progressive has been on the telematics bandwagon for, I don't know, more than 10 years, 20 years. GEICO until recently wasn't involved in telematics. It's been only the last two years
…
Read the rest