National Legal Aid Day observed in Manikganj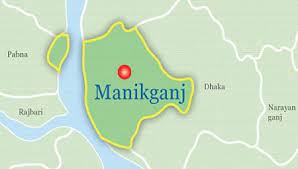 MANIKGANJ, April 28, 2023 (BSS) – National Legal Aid Services Day was
observed here today with a view to ensuring the rule of law, fundamental human
rights and justice for everyone.
This year's theme of the day is "Fulfillment of Bangabandhu's dream, opening
the door to free legal services".
Marking the day, a discussion was held at the conference room of the
District Judge Court with District and Sessions Judge Joyosree Samaddar in
thechair.
The function was addressed, among others, by the Additional District and
Sessions Judge Sabina Yeasmin, Chief Judicial Magistrate Utpal Bhattacharya,
Additional Deputy Magistrate (ADM) Sanjida Jesmin, Legal Aid Officer Subarna
Sejuti, Civil Surgeon Dr. Moazem Ali Khan Chowdhury, Manikganj Municipality
Major Md. Ramjan Ali, Public Prosecutor (PP) Abdus Salam, GP Meher uddin,
President of District Lawyers' Association Mesbaul Haque Mesba and its
AFM General Secretary Nurtaj Alam Bahar.
Joyosree Samaddar said the National Legal Aid Agency has established itself
as a place of trust for the poor and helpless litigants.
In the morning, a colorful rally was brought out from the premises of the
District Judge Court here and ended at the same venue after parading the main
roads of the town.
A large number of people including all judges of the district Judgeship,
Chief Judicial Magistrate, Lawyers, officials and NGO representatives bearing
color festivals, banners and balloons participated in the programmes.
Related Posts