Current and former U.S. military members suing 3M over allegedly defective military earplugs have asked a U.S. judge to dismiss 3M subsidiary Aearo Technologies' bankruptcy, accusing the company of using bankruptcy to shield itself from litigation, which has grown into the largest mass tort in U.S. history.
The servicemembers' group said late on Thursday that Aearo's Chapter 11 bankruptcy should face the same fate as the bankruptcy of a Johnson & Johnson-created subsidiary, which was used to settle lawsuits alleging J&J baby powder and other talc products caused cancer. A federal appeals court dismissed the bankruptcy strategy this week.
3M Co faces more than 230,000 lawsuits accusing it of selling defective earplugs that caused hearing loss for U.S. military members. The company has sought to settle those lawsuits through Aearo's bankruptcy.
US MILITARY FAMILIES SUE FRENCH COMPANY THAT PLEADED GUILTY TO SUPPORTING ISIS
3M's plan faltered when U.S. Bankruptcy Judge Jeffrey Graham in Indianapolis ruled that Aearo's bankruptcy did not stop earplug lawsuits from proceeding against parent company 3M, which is not bankrupt. 3M is appealing that ruling.
Now the servicemembers suing want Graham to go a step further and end Aearo's bankruptcy entirely. In a Thursday court filing, they cited a Monday ruling by the U.S. 3rd Circuit Court of Appeals in Philadelphia dismissing a bankruptcy case filed by J&J subsidiary LTL Management because neither J&J nor LTL were in "financial distress."
J&J denies the cancer claims and is challenging the 3rd Circuit ruling.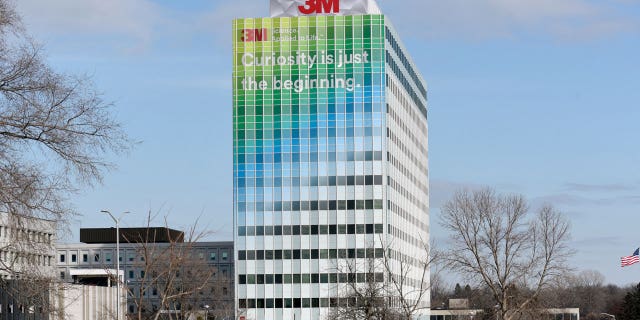 LTL, like Aearo, entered bankruptcy with an agreement that its non-bankrupt parent would fund a settlement of the lawsuits in bankruptcy. Those funding agreements undercut plaintiffs' arguments that 3M and J&J were "hiding assets" from potential creditors, but they also undercut the companies' arguments that they could not afford to fight the lawsuits outside of bankruptcy court.
The committee representing the servicemembers in bankruptcy court said in Thursday's filing that the LTL decision "knocks the props out from under these cases and requires their dismissal."
"Like J&J, 3M is a multi-billion dollar corporate enterprise that is not remotely in financial distress, and therefore should not be able to use the bankruptcy against the servicemembers it injured," plaintiffs' attorneys Bryan Aylstock and Chris Seeger said in a statement.
OKLAHOMA JUDGE REDUCES PENALTY AGAINST JOHNSON & JOHNSON IN OPIOID CRISIS LAWSUIT
3M said on Friday it would oppose efforts to dismiss the bankruptcy. It has denied liability, saying its earplugs offered protection to soldiers while allowing them to hear on the battlefield.
Dismissing Aearo's bankruptcy would "needlessly disrupt" settlement negotiations and force 3M back to "protracted litigation in the mass tort system, which after sixteen trials to-date has not provided clarity or certainty," 3M said.
3M has lost 10 of the 16 cases that have gone to trial so far, with about $265 million being awarded in total to 13 plaintiffs.
CLICK HERE TO GET THE FOX NEWS APP
The lawsuits have been consolidated in federal court in Florida. Aearo placed $1 billion in a trust to settle them and agreed to indemnify 3M for all liability related to the earplugs.
Related Posts