8.79 lakh people received govt's legal aid since 2009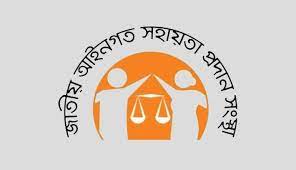 DHAKA, April 27, 2023 (BSS) – As part of the present government's commitment to provide justice for all, it is providing free legal aid from 2009 through the National Legal Aid Services Organization (NLASO) and so far 8,79,929 people received its services.
"Apart from these, NLASO provided free legal advice to 3, 53, 656 people in this period," Law, Justice and Parliamentary Affairs Minister Anisul Huq told BSS on the eve of National Legal Aid Services Day, to be observed tomorrow.
The law minister further said the then Awami League government led by Prime Minister Sheikh Hasina formulated Legal Aid Services Act, 2000, and formed NLASO to provide legal assistance to the people who are financially insolvent, penniless or unable to get justice because of various socio- economic reasons.
"But the issue of providing legal aid remained neglected from 2001 to 2008. After Prime Minister Sheikh Hasina formed government for the second time in 2009, implementation of that act gained momentum," he added.
Narrating the achievements of NLASO to BSS, Law Ministry spokesperson Dr Md Rezaul Karim said the organization managed to realize Taka 134.90 crore as compensation for the victim parties and resolved a total of 82, 588 cases or disputes through alternative dispute resolution (ADR) from 2009 to March, 2023.
"The NLASO, through its 64 district legal aid offices, provided legal services to 4, 50, 067 people, of which 1, 05, 650 received the services in prisons. A total of 1, 53,413 people were given free legal aid though toll -free national helpline '16430' since its launching in 2016," the law ministry official added.
Prime Minister Sheikh Hasina on the National Legal Aid Day on April 28, 2016, launched the service and it became more and more popular with the passing of time.
Following the direction of the law minister, NLASO has kept its toll-free helpline running for 24 hours to provide any kind of free legal advice and information to people sitting back in their homes during the recent COVID-19 pandemic time.
Legal aid activities are going on in the country's Supreme Court from 2015 through the Supreme Court Legal Aid Office (SCLAO). It is also providing the following services – legal advice, filing and dealing cases, expert opinion on the merits of the cases and bearing the actual cost of cases. A total of 25,977 beneficiaries received its services one way or another until now.
Dr Md Rezaul Karim also said the legal aid services were given to 20, 155 laborers from 2013 till now through the laborer legal assistant cells located in Dhaka and Chattogram. Of the total number of beneficiaries, 4,193 were women and 15,962 were men, he added.


The NLASO is a statutory body working under the Ministry of Law, Justice and Parliamentary Affairs to adopt policies and principles for making legal services available under the Legal Aid Services Act, 2000.
Any poor person is entitled to get free legal aid services. Besides, any individual receiving old-age allowance, distressed mother holding a VGD card, women and children victims of trafficking and acid throwing, insolvent widow, abandoned or distressed woman, disabled person and poor detainee can avail of the free legal services.
Related Posts